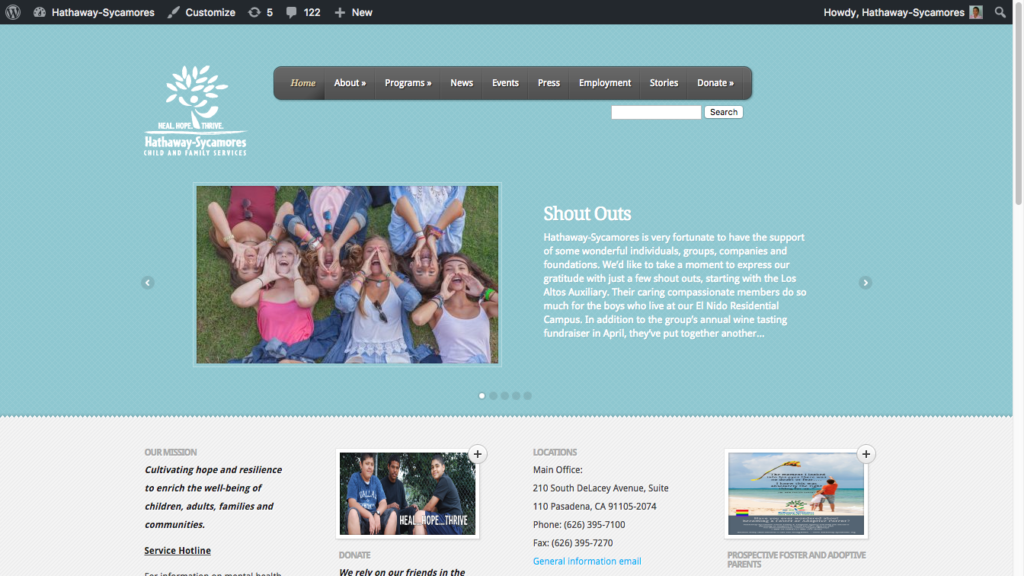 Web Development project involving
WordPress site maintenance,
plugin/widget research, installation, and configuration,
theme customizations through CSS, PHP, and HTML edits,
WooCommerce setup, customization, and product configuration, and
image and content posting and editing.
email campaign management using Constant Contact.
Project under a contract on Upwork.
NOTE:
Hathaway-Sycamores Child and Family Services' agency name has been officially changed to Sycamores.
Go to my Sycamores portfolio item
See how the old website looked:
Visit the Hathaway-Sycamores Website on the Web Archive
Visit the Holiday Cards Custom WooCommerce Shop on the Web Archive
Visit the Tribute Cards Custom WooCommerce Shop on the Web Archive