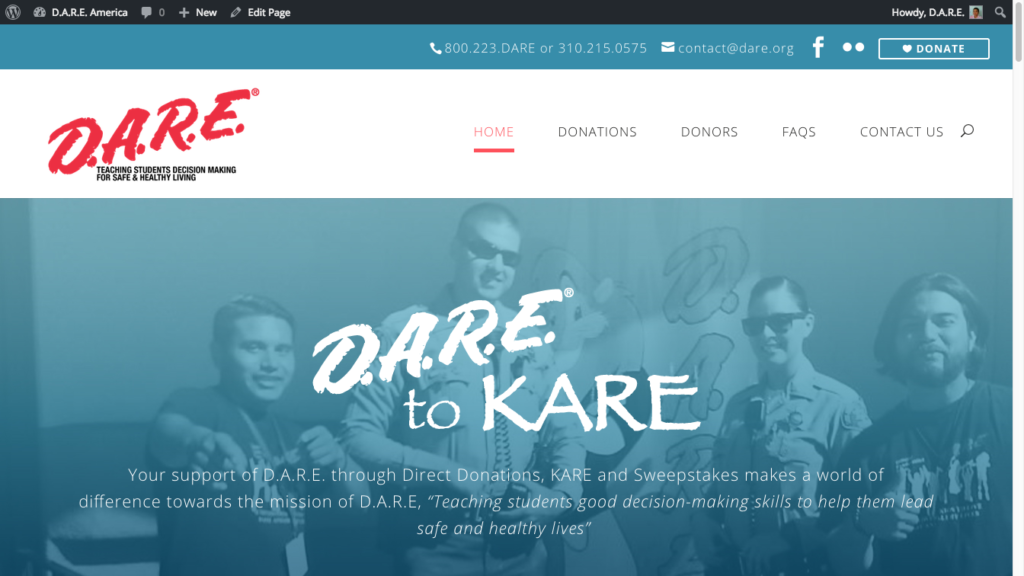 Web Development project involving
WordPress site maintenance using the Divi theme,
theme customizations, including HTML and PHP edits,
plugin research, installation, and configuration, and
image and content posting and editing (except KARE and Sweepstakes locations data entry).
Project under a contract on Upwork.
Visit the D.A.R.E. Giving Website
The D.A.R.E. website has been redesigned. Click here to view the portfolio item for the redesigned site.