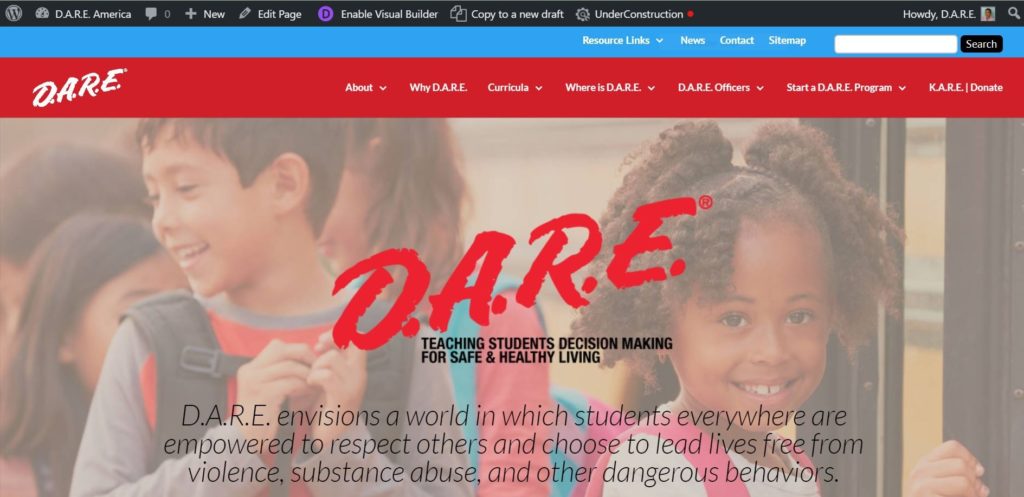 Ongoing web development and maintenance project involving
content migration,
WordPress site maintenance,
plugin/widget research, installation, and configuration,
CSS, PHP, HTML, JS, and JQuery coding,
Divi theme customizations,
WooCommerce setup, customization, and product configuration,
content editing,
content posting (image, video, text, files),
social media management,
wufoo form design and integration,
email audience and campaign management using myemma.com
event calendar management, and
management of specific types of data.
Visit the website of D.A.R.E. America
Disclosure: Some of the links in this post are 'affiliate links.' This means if you click on the link and purchase the item, I will receive an affiliate commission.